Annie uses kind, fair and rewarding training methods and will support you to be confident in handling your dog.  She will enable you to give your dog what he needs in order to elicit the behaviour you require and strengthen your bond.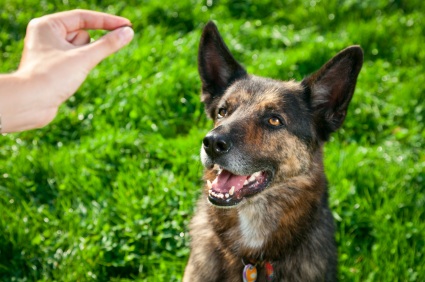 In 2012 Annie became an Academy of Dog Training and Behaviour Approved Instructor.  Following a practical assessment, the ADTB assessor fed back that Annie has 'a natural ability'. She also commented that Annie 'is a really competent lady and understands the way dogs think'.
Annie achieved her CFBA National Training Instructor Certificate in 2014.
In the same year Annie was also accepted as a member of the Guild of Dog Trainers, as a Master Dog Trainer 'in recognition of outstanding accomplishments and contributions towards dog training.'
As a result of her study with the Cambridge Institute of Dog Behaviour and Training Annie is now eligible to complete the Advanced Canine Behaviour and Psychology Diploma with the Pet Education Training & Behaviour Council, which she intends to complete by February 2018.